Medical equipment resumption of production and production and development of new coronary pneumonia vaccine
On April 1, 2020, Xin Guobin, a member of the Party Leadership Group and Deputy Minister of the Ministry of Industry and Information Technology, went to Lepu (Beijing) Medical Devices Co., Ltd. and Kexing Holding Biotechnology Co., Ltd. to investigate the resumption of medical equipment and the production of new coronary pneumonia vaccines. Happening.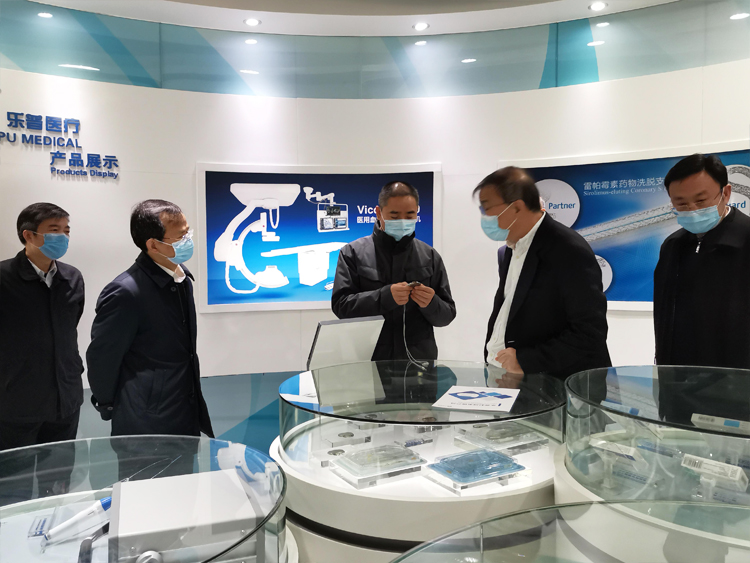 Xin Guobin emphasized that it is necessary to do a good job in the production of medical equipment that is urgently needed for epidemic prevention and control, strengthen the coordination of the industrial chain, and strictly control quality. At the same time, we must embed artificial intelligence and other new-generation information technology into medical equipment and accelerate the completion of China's high-end medical equipment shortcomings To promote the high-quality development of the medical equipment industry. Vaccines are the key to winning the prevention and control of the epidemic. It is necessary to take enterprises as the main body and promote the establishment of a combination of production, education and research for vaccine development and industrialization systems. Schedule, do a good job in the preparation of raw materials, production equipment and other production, and strive to produce safe, effective and stable vaccine products in the shortest time.
Yin Yong, member of the Standing Committee of the Beijing Municipal Party Committee and deputy mayor, participated in the investigation, and the heads of the Consumer Goods Industry Department, the First Equipment Industry Department of the Ministry of Industry and Information Technology and the Beijing Municipal Bureau of Economy and Information Technology participated in the investigation.